ECOlogy and ECOnomy
Let's participate together in the preservation of our planet !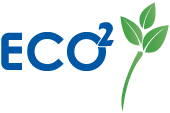 ---
What is ECO2 ?
ECO2 is a commercial and technical approach proposed to our customers.
The principle is simple, reduce travel to our customers by proposing :  
WEB-VIDEO MEETINGS
WEBINARS
TUTORIALS
VIDEO DEMONSTRATIONS
REMOTE ASSISTANCE
REMOTE CONTROL
In return, Mano Médical will pay you the average amount of travel expenses saved in the form of an additional 3% discount.
For who ? 
This offer is only available in France.
Profitez de l'offre ECO²