Laser Therapy Webinars
News
Laser therapy is the most versatile modality in veterinary practice
Free Laser Therapy Webinars
Take the chance to learn more about laser therapy in daily equine and companion animals practice!
Presented by Dr Ron RIEGEL, DVM | Co-Founder of The American Institute for Medical Laser Applications (AIMLA) and editor of the Laser Therapy in Veterinary Medicine book.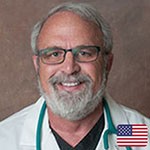 LASER therapy can have many applications in a modern veterinary clinic.  
If you are interested in deepening your knowledge of LASER therapy applications, you can register for our webinars:
Wednesday June 30. 2021 from 1 PM (US & Canada - Eastern Daylight Time (UTC-4)
Expect the unexpected when using laser therapy in daily companion animal practice!
Laser therapy is the most versatile modality in veterinary practice.  You hardly ever hear the question: "Does laser therapy work?"  Now the question that is asked is: "What are the newest applications that will respond to laser therapy."
Within the target tissues there is a biochemical cascade of events that result in a reduction in pain, a modulation of inflammation, and a localized increase in circulation.  That is correct; when administered at the correct dosage, using an appropriate technique, and given frequently enough, you will see realistic clinical results in 90% of your patients that walk through your door daily.  
Just a few examples: 
Accelerated healing of fractures and traumatic wounds in addition to a relief of pain with no side effects
Conditions of the oral cavity such as periodontal disease and gingivitis
Both acute and chronic dermatological conditions such as lick granulomas and pyotraumatic dermatitis
Disorders of both the outer and inner ear
Periprocedure, intraoperative, and post procedure surgical applications
Chronic conditions such as osteoarthritis, feline asthma, and COPD
An integral part of improving the quality of life of our geriatric patients
IVDD, traumatic brain injury, degenerative myopathy, gastric and liver disorders, both feline and canine pancreatitis, and FLUTD
...
Join us for an overview of many of the efficacious uses of laser therapy and you will expand the use of the therapy laser you already own or discover that this is an essential part of any companion animal practices.  
You could not attend our former webinar:
Laser Therapy Dosages to the Equine Patient
Laser therapy is effective and spectacular on many health problems horses are suffering from such as the treatment of pain in general, arthritis, trauma, promotion of wound healing,...
For practitioners, the whole stake is to find the appropriate dosage according to the patient profile and pathology which turns to be sometimes complicated.
During this exclusive webinar, Dr. Ron Riegel, expert of laser therapy and founder of the American Institute of Medical Laser Application (AIMLA), will provide you with all relevant information to determine laser therapy dosage to the equine patient and get successful results.
Discover our brand new laser!
Mobile, Simple, Efficient!
Battery operated
Silent
Compact and lighweight
Simple and intuitive interface
Protocols for dogs, cats, horses and exotics